Frontier Immigration Services (Canada) Leadership Team
Jeff Johnston is the Founder of Frontier Immigration Services Canada. He has more than 20 years of experience working and traveling throughout Canada and the United States offering Engineering, Project Management, Occupational Health and Safety, and Human Resources Services.
Through Jeff's extensive experience working in project management throughout North America he has gained the skills needed to advise organizations to find and hire the best people. His work as a Professional Engineering Technologist exposed him to numerous types of projects and industries. While building key teams to deliver the best results for his clients, he developed a passion for working with people. He led teams of consultants and developed a sub-office in Northern Alberta, working with Federal, provincial contracts and the oil and gas industries. Jeff understands how a strong team leveraging a talented international workforce can achieve great results. He returned to Atlantic Canada where he continued his education in Human Resource Management and obtained his RCIC designation in 2017. He dedicates his time to working with people from all over the world to connect with the best opportunities, which includes his involvement in the local ESL school Eurocentres Atlantic Canada.
Jeff Johnston
Mr.Kirtan Jani has 15 years of splendid experience in field of overseas education. He started his career in 2005 with Maximum international at Ahmedabad Gujarat India. He has strenuous (participated) an innumerable international education expo organized by NAFSA and several organization / Universities. He was a part of IACC (Indo American Chamber of Commerce) Education delegation in 2011. He has an expertise in course and credit matching / mapping with overseas Institutes. Created a path way courses in which student can study 2 years in their home country and remaining 2 years in foreign university and get their Bachelor degree, that give an opportunity to penurious and brilliant student's. He has a so many ideas which can be helpful to fulfill desire student's bright future.
an entrepreneur / mentor / social worker and exceptional educationalist.
Frontier Immigration Services Canada has a team of people to support you.
If you aspire to work in Canada, Frontier Immigration Services Canada can guide and assist you through the many work permits that Immigration, Refugees, and Citizenship Canada (IRCC) offer. Our experience provides clients with information and understanding of regional demands, work ethics, and health and safety requirements for many parts of the country. If you wish to study at one of Canada's many universities or colleges, our team of professionals can help you enter Canada and undertake the training or the degree you desire. If you are a Canadian Business looking to hire and attract foreign nationals to join your company, we would love to hear from you. Our experience and knowledge will help make your Canadian adventure and visit memorable.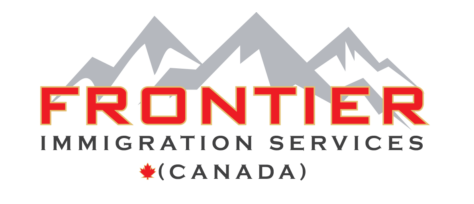 Get in Touch
Head Office:
Unit-12, 567 Coverdale Road, Riverview. E1B 3K7. New Brunswick. Canada
ZIP Code: E1B 3K7
Phone
+1 506-855-1346 (AST Time Zone)
+1 506-269-3132 (Mobile)
Email
info@frontiercanada.ca